Ohonos Snack S.A. is a 100% Greek company with Greek funds and Greek shareholders, with experience in the production of Chips & Snacks.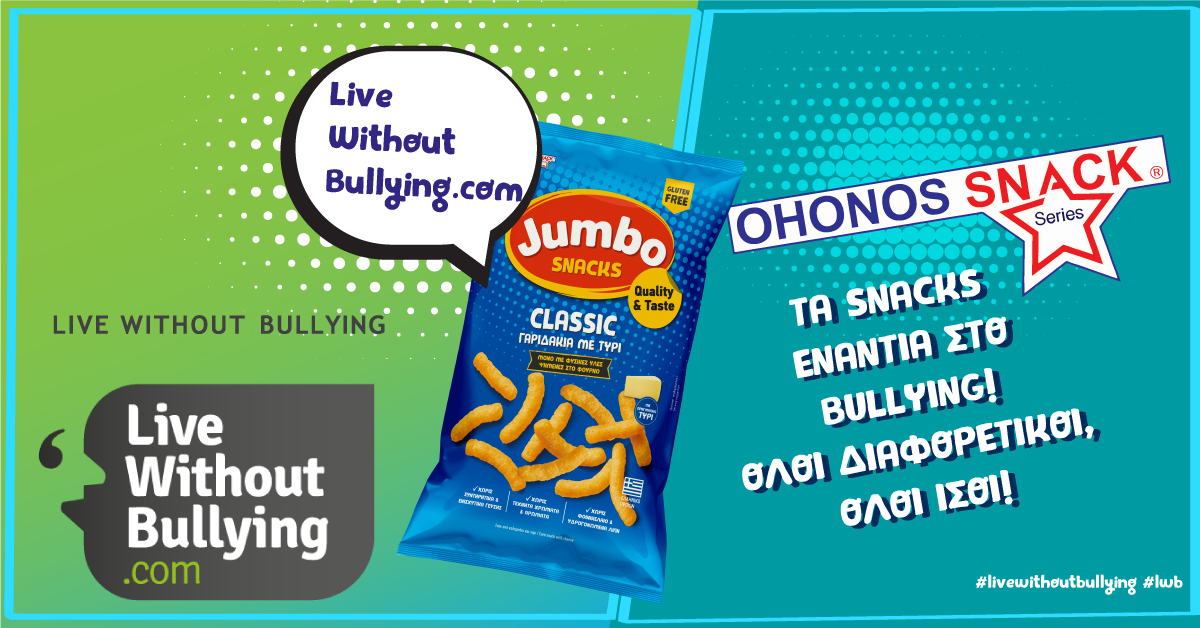 Για ακόμα μία φορά η εταιρεία Ohonos Snack στηρίζει το ΚΜΟΠ και τις δράσεις του Live Without Bullying, αποδεικνύοντας έμπρακτα την ευαισθησία της σε θέματα πρόληψης και αντιμετώπισης φαινομένων βίας και εκφοβισμού σε παιδιά και εφήβους.
Νέος Διαγωνισμός από την Ohonos Snacks!
Ο διαγωνισμός διενεργείται από την εταιρία Ohonos Snacks διαχειρίστρια του brand Jumbo Snacks, η οποία από εδώ και στο εξής θα αποκαλείται ως «Εταιρεία».
Panos Mouzourakis invites you to discover the Jumbo moments that brought to life your favorite Jumbo snacks! A romantic kiss after a night out brings Jumbo Garidares to life!
The amazing basket that you scored while playing with your friends brings Jumbo Fistikompales to life! The cutest theatrical play with the sweetest Ballarinas bring Jumbo Vrikoles to life!
Stay tuned with our facebook page page and with Ohonos Snack site to watch Panos Mouzourakis and the next Jumbo moments that'll come!
Christos was the big winner of our contest "Jumbo selfie, Jumbo trip" and traveled to Los Angeles with his brother and his beloved Jumbo. Panos Mouzourakis was waiting for them to tour them in the city of stars! They visited the spectacular Universal Studios, strolled through the famous Venice Beach, toured the historic Hollywood Blvd and had dinner at the magical Sunset Marquis!